8 tags
Three Rings
So the circus is in town.  It's been touring for about six months, and some of the more outlandish acts have dropped out of the tour and headed home.  As it stands now, we have 3 acts, one for each ring, and a clown.  The ultimate goal of this touring circus?  The best act at the end of the tour has a chance to compete for a 4 year contract and the biggest circus in the country along the...
4 tags
Merry Christmas to all, and to all a good night!!!
5 tags
The 99%
The current situation in our country seems to be a slanted distribution of wealth, and this in turn may or may not be causing some strain on our economy.  That all depends on what party line narrative you subscribe to.  The figures are somewhat fuzzy, but the popular rhetoric is that 1% of the population controls 90% of the wealth or something like that.  But suffice to say that a exceptionally...
6 tags
4 tags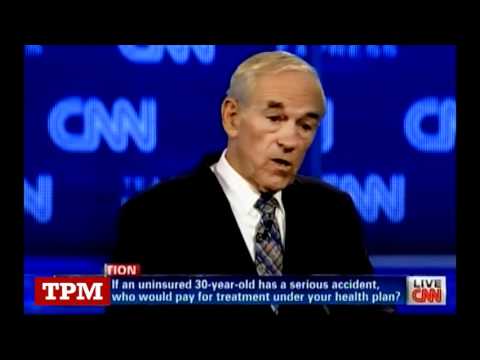 7 tags
"Carbon dioxide is portrayed as harmful. But there isn't even one study..."
– How do people like this make it into office?  Between her waxing scientific and Rick Perry claiming prayer will fix the economy, it's time to start writing any politician you can to demand aptitude tests for registering to vote (or IQ tests for candidates).    Hopefully votes being cast would...
1 tag
Meanwhile, After the Straw Poll
thedailywhat: [horklog.] Thank you, Internet
GOP Wants to Raise Taxes...wait what? →
So we've all heard about this battle over the bush-era tax cuts for the wealth and how vehemently the GOP has been fighting to keep them.  The party of No claims thats letting them expire is equivalent to raising taxes, something many of them have gone as far as signing a pledge saying they will not raises taxes.   However, because Obama wants to keep this set of tax cuts for 46% of...
"Stop Coddling the Super-Rich"
– Warren Buffet came out and blasted congress for so greatly favoring the wealthiest portion our population.  Specifically to stop giving the individually wealthy within our country tax breaks and wide open loop holes. He goes on to boast paying only 17.4% of his taxable income, where people with...
WBC Packs Up Their Bags of Stupid and Heads to... →
Link is translated through google. Those jerkoffs at the WBC are up to their old tricks again, grabbing attention and headlines by announcing another protest and explaining their rather unique brand of logic.  Apparently, God shaped Anders Brevik to punish the country of Norway for being too tolerant of gay people.  It's like an insanity two for one deal!!   Papa Phelps and his band of...
Norway Retail Chain Pulls Violent Games →
Apparently Anders Breivik was a video game player, because Norwegian retailer Coop Norway is removing a bunch of games and toys from their inventory.   Coop Norway, one of the country's largest retailers, announced late last week that they'd be removing 51 video games and weapon-like toys from their shelves in the aftermath of the Oslo/Utoya shootings. Among the titles affected...
Chris Christie Taken to Somerset Medical, Claimed... →
Two Ton Christie was on his way to visit a farm in central NJ, when he started having trouble breathing.  I'm shocked, he was the picture of physical health with a role-model esque diet.   OK fat jokes aside, he has openly admitted that he has a weight problem and that it affects his health.  I might not agree with some of his policies, but he has to play the party lines, and I do agree...
4 tags
"I can see russia from my house - Sarah Palin"
– I was going to post something from a quote Palin put out today, wherein she somehow manages to accuse the president of fear mongering without exploding in a firey ball of irony.  But then I remember that she's not relevant to anything that happens in the political world.  Maybe if she gets and...
3 tags
4 tags